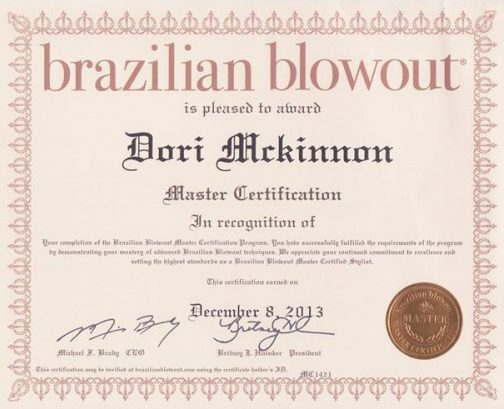 Are you looking to refresh your hair with a stunning new look? As the owner of Stylistics Inc. in Phoenix, AZ, I am certified specialist of Brazilian Blowout, a revolutionary hair smoothing treatment. Whether you have hair that is curly, frizz, or wavy, you can rest easy knowing there is now a safe solution that results in the straight and smooth look you've been after.
Why a Brazilian Blowout is Right for You
When you take advantage of the Brazilian Blowout hair smoothing method, you can have a frizz-free shine lasting for up to 3-4 months. Moreover, don't worry about completely changing your current look; this is a natural keratin treatment that will not straighten your hair permanently. This method washes away with time, ensuring there is not a noticeable difference between new and treated hair.
This treatment involves a few steps that take 1-2 hours to complete depending on the length and thickness of your hair.  First, I will wash your hair with a clarifying shampoo, then apply a solution made with active keratin (a protein that is similar to the component of the hair). The hair is dried with a 450-degree iron to seal the formula, bonding it to the hair's rough edges. This will trap the moisture, giving your hair a glossy veneer shine. From there, you're ready to go. There's no down time involved, and you can even wash it immediately with sodium-chloride free shampoo.
No More Bad Hair Days
Stylistics Inc. wants to put an end to your bad hair days. Fortunately, a Brazilian Blowout is an affordable solution that is formaldehyde-free and will leave your hair looking and feeling incredible.
Browse my photo gallery to see Brazilian Blowout transformations from just some of my clients, and contact me today for more details!