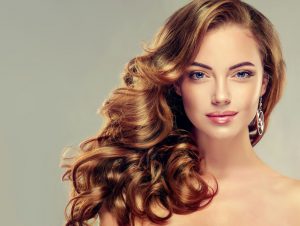 Wearing a wig is a great way to make you feel confident and express your style without damaging your natural hair. Now, there are fantastic wigs available that look natural. However, they require maintenance in order to stay in their pristine shape.
Because we want you to have the most positive experience while wearing your wig, make sure you're not making the following mistakes: 
Don't Forget to Use Heat Protection When Styling
Whether you have a human hair or a synthetic wig, all wigs are sensitive to heat. If you're not careful, you could severely damage your hair. Before you put a flat iron or curling wand to your hair, ensure that it is completely dry and has a heat protectant spray. However, to be safe, first ask a professional if they think heat styling is possible for your wig. 
Don't Neglect Your Natural Hair
Although it may be tempting, you should never wear your wig 24/7. You need to let you natural hair breathe throughout the day. Don't forget to cleanse your hair regularly to avoid unhealthy buildup. Encourage hair growth by using deep conditioning treatments. 
While you're wearing your wig, you'll want to protect your hair by wearing a cap underneath your hair piece. And most importantly, never put your wig on while the hair underneath is still wet/damp. This could cause bacteria growth and unpleasant smells. 
Be Careful Using Special Products for Your Wig
There are certain shampoos and conditioners that you should use when washing your wig. Regular hair care products can have a lot of chemicals in them that could damage the texture and shine of your wig. It's always best to ask a professional before you just go ahead and was your wig. 
Also remember that you can't use just any brush to untangle your wig. There are special wig combs that you are supposed to use to maintain the quality of the wig. 
Talk to a Professional
Stylistics Inc., specializes in a variety of hair care essentials that will help keep your wig in the best shape. Be sure to stay updated with our blog for more wig and haircare tips. If you have any other questions, please give us a call at 602-234-3381 today!