Now that the spring season is in full swing, it won't be long before we're greeted with even warmer temperatures with that Arizona summer heat. Now while you yourself may enjoy the summer weather and all that goes along with it, your hair might not be. So to keep it from becoming completely dried out and frizzy in the upcoming season, check out these few great tips from Marie Claire: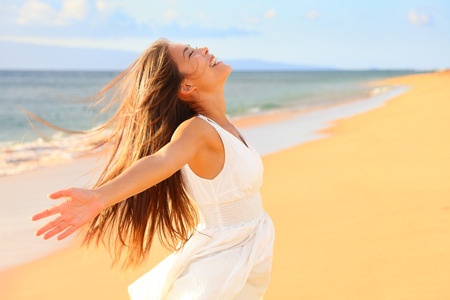 Condition – The blazing sun will do its best to dry out your strands this summer. Just like we need water to survive, our locks need moisture to remain in good health. That being said, condition, condition, condition! Even if you decide to skip a wash one day, spray a dry conditioner on your ends to give them the moisture and nutrients they need.
Give Your Hair a Break – Skip the blowouts, straightening, curling, etc. and take advantage of casual summer hairstyle trends instead. Casual, free-flowing waves and beachy braids are summertime staples and they look great on just about anyone, so why not embrace it? Honestly, your hair doesn't need any added heat during the summer, so just give it the break it deserves and just go with the flow.
Protect your Color – The sun and its heat work to oxidize your hair color, which will in turn make it look completely fried. To combat this, try a keratin treatment to build a protein shield, making your hair less vulnerable to the effects of the sun.
Use Essential Oils – Coconut and macadamia-nut oils are both great options for homemade masks when it comes to rehydrating your strands. Additionally, because they don't contain any silicone, they won't leave you with a head full of greasy build up either. Dealing with sunburn on your scalp? Give avocado oil a try!
Try Dusting – Dusting is when your hairstylist trims such a small amount of your hair that it simply floats through the air like dust. This may seem a bit worthless, but by dusting your ends every three weeks or so, you save about an inch of your length that you would lose if you were just trying to get rid of split ends. An added bonus? Snipping the ends of your hair helps to create strength – which you certainly need during the summer.
You should have to forgo spending time outside just because you're afraid of how the sun will affect your hair. Enjoying the Arizona heat no longer means that you have to say goodbye to your beautiful, healthy hair! Take these great tips into consideration before the summer season arrives, and check out the rest of the list on Marie Claire. Have any questions about what you read or interested in giving dusting a try? Call Stylistics Inc. today!