We all have them; you just wake up one morning, look in the mirror and stare in horror. Regardless of whether you have long or short hair, blonde, brunette or fire engine red hair, everyone's hair is a major part of their identity and having to deal with unruly hair can almost ruin someone's entire day. But before you start going over all the excuses to explain why you simply couldn't leave your house today, remember that there is hope.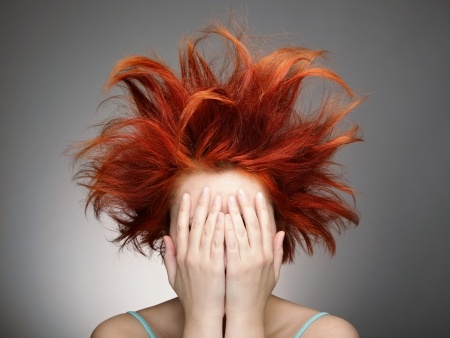 You may not have the spare time to wash your hair and start back over from scratch but there are certainly a number of time savvy things you can do to at least get you through your day. Check out these great tips on how to beat a bad hair day based on a few specific issues:
Frizzy Flyaways – It's summertime and the humidity is bound to get to you at some point. If you find your locks to be wild with flyaways, simply make a side part in your hair and rub a little shine enhancing oil into your strands. You can improve the bends in your hair by alternatingly wrapping sections around a 1in and 1 ¼ in curling iron.
Dirty Locks – It's been a couple of days since your last wash – we've all been there. If it's starting to show and you're pressed for time, just spray a bit of dry shampoo on your strands and tease from the root. Pull your hair up in a neat updo and tie a colorful scarf around your head to add a splash of style.
The Sidewinder – Braids have been all over the runway this year and they're perfect when you're in a pinch on a bad hair day. Dab a bit of thickening lotion on your hair to give it some oomph, braid the strands to the side and let the loose pieces fall where they may. Everyone else will assume that you're just being "on trend" – only you will know the little secret.
Don't hide away just because you're having a less-than-ideal hair day. These great tips will get you up and out the door in no time and have you looking good while doing so. Have your own methods for taming your mane in between hair appointments? Let us know!
(Source: In Style)