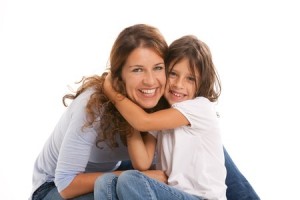 When we think of hair loss, we typically assume that this is an adult problem, but hair loss can occur in children too. There are a variety of factors and conditions that can cause hair loss in children, including alopecia areata, telogen effluvium, chemotherapy and trichotillomania.  Regardless of what is causing your child's hair to fall out, this experience can be extremely stressful for them. As you work with your family's doctor to find a solution, there are a few different ways you can help your child through this difficult time.
Talk to Your Child
As you and your child embark on their hair loss journey, it is important to talk to them about what is happening and how they are feeling about it. Hair loss can be a frightening and worrisome experience for an adult, so imagine how scary it can be for a child. Not only will they be nervous about what is happening to them, but they will also need support when it comes time to head to school and face their peers. Remind your child often that you are there for them, and work with them to find hats and scarves that cover their head and make them feel comfortable and confident.
Meet with Other Families
Let your child know they aren't alone by getting together with other families, children and teens that have been through a similar experience. Talking with someone their age who has faced the same problem can help your child to cope, showing them that things will get better. Talk to your pediatrician to find a local organization that will provide your child support.
Try a Wig
A wig can make all the difference, helping to prevent your child from standing out and feeling different from their friends as they wait for their hair to grow back. Nowadays, there are plenty of different hair replacement options to choose from, depending on the style you are looking for and the level of activity your child will be performing while wearing their wig. One of the best options for active children is the Follea Gripper Sport wig, which will keep hair in place while running, playing and participating in sports activities.
To learn more about the hair replacement options available for your child and to find a wig that fits them right, visit Stylistics. Our Phoenix, Arizona shop offers private rooms and a supportive environment that will help your family to feel comfortable and confident while choosing your perfect hair replacement piece! Give us a call at 602-234-3381 to schedule your appointment.