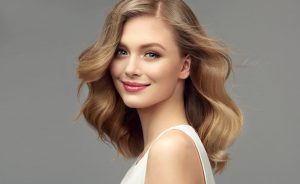 Choosing a wig is a big decision! It's something that will be a part of you every day. With there being many wig options, you'll want to take time to consider your lifestyle and other unique qualities to find your best match.
Let's take a look at some of the things you should consider before investing in your wig:
Should You Choose Synthetic or Human Hair?
Typically, synthetic wigs are a more budget-friendly choice for wigs. And just because they're less expensive doesn't mean that they are a lower-quality option. Synthetic wigs are great choices because they are low maintenance, which is a great option for those who are always on the go.
On the other hand, if you have the time to care for them, you should invest in a human hair wig. They are great because they react just as real hair would. However, it requires a bit more maintenance, such as styling, shampooing, and conditioning. One major benefit of real hair wigs is that they are heat resistant, so you can style them however you'd like. Whereas curling or straightening your synthetic wig may cause permanent damage.
What Style Is Best for You?
Another great thing about wigs is you have the freedom to test out and change many different styles and colors. From short to long and everything in between, you will find the perfect length for you.
Short styles are usually great for people who live a more active lifestyle because it doesn't get in the way as much as long hair. A short-haired wig is also a wonderful option for those who live in warmer areas because they remain cooler than long-haired wigs.
When Will You Wear Your Wig?
If you plan to wear your wig every day, you should consider how much movement you'll be doing to decide the type and style of wig you choose. Everyone has different needs in their lives. When choosing your wig, look for whatever one will fit your lifestyle best! You can always change it if needed.
Are You Looking for a New Wig?
If you're looking for a new wig, contact the professionals at Stylistics Inc. We offer one-on-one, no-obligation consultations for those who are interested in finding a solution for their hair loss. Give us a call at 602-234-3381 today!