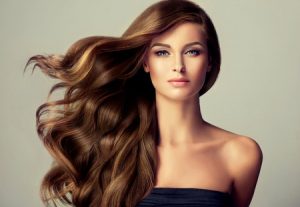 When temperatures start to rise, then wearing a wig can get increasingly uncomfortable. You might experience sweat, irritated skin, and an overall feeling of heat being trapped where it doesn't need to be. Luckily, there are ways you can stay comfortable in your wig this summer. Read on to learn more:
Cut and Color
Trimming a few inches off your wig can help lighten the load. A shorter style is a great way to stay cool while still remaining trendy. Plus, if your neck is exposed, you'll feel refreshed every time a breeze comes your way.
Similarly, darker colors trap heat. So, if you're not willing to trim your wig, consider taking it a few shades lighter. Blondes and pastels can be a great way to keep things light and comfy without drastically changing your wig's shape.
Avoid Direct Sunlight
Lots of direct sunlight can damage your wig and cause heat to be trapped underneath it. So, keep lots of hats and head scarves on rotation this summer. We know it seems silly to add something more to your head, but blocking a bit of the heat will actually help you stay cool and will prevent damage to your wig.
Tie your hair up
Do you typically wear your wig loose around your shoulders? Try braiding it into an up-do this summer, and keep your hair swept off your neck. This is ideal for people who don't want to cut or lighten the color of their wig.
Wash Regularly
Keeping your wig clean can go a long way towards making your day-to-day wear more comfortable. So, don't skip the shampoo. Wash your wig regularly to keep it clean and comfortable.
At Stylistics Inc., we offer a wide variety of wigs that can help keep you cool this summer. Look through our selection today to get started.