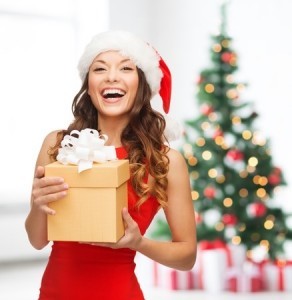 December is here and with the holiday season upon us there is so much to do! Even tough you are busy purchasing gifts and decorating the house for your loved ones, we recommend taking some time out of your schedule to pamper yourself. From the holiday party at your office to family get-togethers and drinks with friends, 'tis the season to put your best foot forward. Whether you have been suffering from hair loss for years or are just starting to experience this all too common condition, Stylistics can help you to create a beautiful and comfortable winter style.
 Consider Extra Length
As the weather grows colder and your ears begin to get chilly when you head outside, we recommend adding hair extensions or choosing a hair replacement piece with a little bit of extra length. This will keep your head, ears and neck warmer during the cool winter months and allow to your style your hair in a wide variety of ways during the holiday season. With so many parties to attend, a few extra inches will allow you to try curls, up-dos and more.
Moisturize
A dry and cold time of year, winter is one of the most damaging seasons for your hair. Keep your locks moisturized all winter long by conditioning more frequently and keeping your head covered when you head outside. Find a comfortable coat with a hood or a cute winter hat to compliment your seasonal style and keep your hair replacement piece looking its best throughout the chilly months to come.
Update Your Current Style
Sticking with the same style all the time can get boring, and the holiday season is the perfect time to update your hairstyle. If you are interested in cutting, coloring or highlighting your hair extensions or hair replacement piece, Stylistics can do it all. Call our Phoenix, Arizona shop at 602-234-3381 to schedule an appointment today!