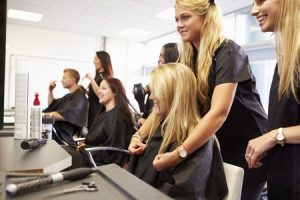 Choosing whether or not to start wearing a wig is a huge decision, especially for individuals undergoing cancer treatments. During such a trying time in your life, the last thing you may want to think about it your appearance, but if you will be fighting this disease with chemotherapy treatments, this is something that you will have to discuss.
Looking to learn more about your hair replacement options as you begin your difficult journey? Stylistics has you covered on all the basic information you will need to make an educated decision when it comes to hair replacement.
Have Your Wig Fitting Early
Even if you aren't sure about the idea of wearing a wig as your hair begins to fall out, we recommend visiting your local hair replacement salon to have a proper fitting before you begin to lose your hair. This way, the specialist you work with will be able to choose a wig color, texture and style that best matches your natural hair.
Whether you decide to wear a wig post-treatment or not, it is always best to be prepared and to have the ability to choose the best possible wig option for you when you need it.
Look into Liners
While a comfortable liner is important for all individuals facing hair loss, it is even more important for those who have lost their hair during cancer treatment. These treatments often leave your skin extraordinarily sensitive, making a comfortable, itch-free fit more important than ever.
Consider Lace-Front
On top of choosing a hair replacement piece with an extremely comfortable liner, you may also want to find one that offers a lace front. Lace-front wigs create a more natural looking hairline, which will help you to look and feel more like your old self with your wig on!
Stylistics offers wigs specifically designed for cancer patients to help them get through their battle while looking and feeling their best. Our chemo wigs are hand tied with silk chiffon lining, for a light comfortable and itch-free fit. Created from 70 percent heat-friendly fiber and 30 percent human hair, they are one-third the price of 100 percent human hair wigs, making them an affordable and attractive solution for your short-term hair loss. To learn more about Stylistics hair replacement options and to schedule an appointment, please call the Phoenix, Arizona salon at 602-234-3381.