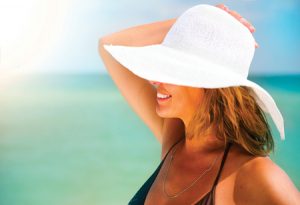 For people who wear wigs, the summer months can be a big challenge. We've written up some tips on how to stay cool and comfortable under your hair replacement system during the upcoming warm weather without compromising on style.
Follea provides lightness and breathability
Consider Follea hair and a gripper cap that allows you to stay comfortable in warmer weather and still achieve a look of all natural and beautiful hair.
Wash it more often
While you shouldn't wash your hair pieces frequently to help prevent excess wear and tear, washing is more of a necessity in the warmer months. Cleaning the excess oil from sweat will keep your wig cool and in good condition.
Use baby powder
Sprinkling a bit of cornstarch or talcum powder on your hair before putting on your wig is a great trick for keeping your wig cool. When you begin to sweat, the powder will soak up the oil before it makes its way to your wig. This will keep your hair fresh without irritation or drying out your scalp.
Embrace short hair
The warmer weather may be the perfect opportunity to try out that shorter style you've been considering! Keeping your hair off your neck and embracing a cute jaw-length cut is perfect for summer. Step outside of your comfort zone and try something new while staying comfortable!
Stylistics Inc. is a full service hair salon that offers a wide variety of services for individuals suffering from hair loss. Call us at 602-234-3381 for more wig care tips and explore our wig selection and other hair extensions available with us!