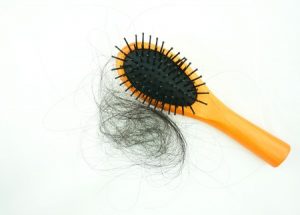 Have you noticed more hair in your brush than usual? Does your part seem a bit wider than it used to? Does your hair look or feel thinner than before? If you are answering "yes" to any of these questions, it is likely that you are facing female hair loss. And while the thought of losing your hair may make you nervous, it is important to take a proactive approach when fighting your hair loss battle.
Here are just a few tips Stylistics, Inc. recommends to individuals new to hair loss.
Uncover the Source
From hereditary hair loss to conditions like hypothyroidism and telogen effluvium, there are a wide variety of causes behind hair loss in women. Although some of them are permanent, many are treatable – which is why it is so important to schedule an appointment with your doctor if you notice a problem with your hair.
Discuss Your Options
Once your doctor has made a diagnosis, the next step to take is to do some research! Discuss your options with your doctor and look into them on your own to see if there are lifestyle changes you can make or medication you can take to help increase your hair growth.
Look into Hair Replacement Solutions
Whether your hair loss is permanent or you are looking into your hair growth options, you may feel more comfortable and confident wearing a hair replacement piece. There are a wide variety of options to choose from depending on the level of coverage you are looking for, as well as the daily activities you will be performing while wearing your wig.
If you are interested in looking into your hair replacement options further, please give Stylistics a call at 602-234-3381. Located in Phoenix, Arizona, the full service hair salon has years of experience offering all of the services that go along with the wearing of cylinder hair.