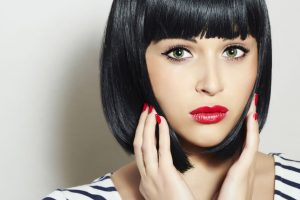 The winter weather can often leave you feeling like you lack confidence. If you need something to help spike your confidence during these times, focus on making healthy and stylish changes to your hair!
From trendy cuts to popular colors, here are a few ways that you can change up your look this winter:
Honey Blonde Hair Colors
With hues of golden yellow and amber-brown tones, the honey blonde coloring is perfect for winter. It is flattering for all skin tones and suits those, especially with fair and medium complexions. A darker honey blonde coloring will look flawless for those with olive and deep skin tones.
If you're looking for a new wig this winter, try going blonde!
Dramatic Cuts and Hair Designs
From bobs to bangs, choose a wig that will make a bold statement this winter. Pixie cuts are usually flattering and popular wig choices. The pixie cut is easy to style, and it's a timeless cut. If you're looking for a wig due to hair loss, the length of a pixie cut, or bob, is a nice lightweight and easy to maintain wig for people who may not know where to start.
Hair Accessories
Different hairstyles and accessories are one of the best ways to express yourself. For a simple style, add in a headband for an easy everyday look. Headbands are great for all occasions, whether it be casual or formal. Plus, they're easy to use, stylish, and comfortable.
Hair clips are another great way to style your hair. Clips make it easy to keep the hairs out of your face. Gather the front of the wig hair and either braiding or twisting a few sections and securing it with a bobby pin. This year, large claw clips have made a return, and they're great for styling long hair.
Accessorizing with a Chic Scarf
There are so many ways to wear a chic headscarf, especially during the winter. Choose a scarf that has some grip, such as cotton, rayon, or bamboo. Try to avoid fabrics that are more likely to slip, such as silk or polyester. Not only is a headscarf a trendy accessory, but it will also help keep your wig in place.
Purchase Your Wig for the Winter
Stylistics Inc. has all of the wigs you need to help boost confidence and increase comfort. Give us a call at 602-234-3381 to learn more about our wigs or schedule an appointment today!