The phrase "you always want what you can't have" is all too common in the wonderful world of hair. As women, we want curls when we don't have them and we want our long hair back after we just got an adorable inverted bob. Another battle some women face is longing for our damaged hair to have a natural shine and healthy appearance. No matter your struggle, here is a list of some new habits to pick up that will give you gorgeous hair, as provided by our friends at Glamour: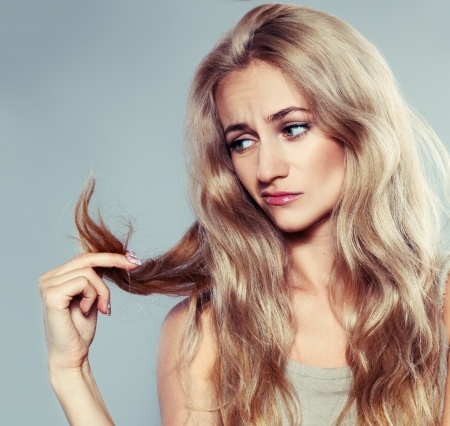 Fresh highlights for summer might have become your favorite seasonal ritual but with beauty comes pain. In this case, it comes in the form of scalp burn. To avoid the dreaded burn and itch, mix a salt and water solution and apply to your scalp about 15 minutes prior to coloring. Look mom, no burn!
Here is an easy tip: purchase the shampoo and conditioner for the hair you want rather than the hair you have. For example, if you have darker locks, choose a product designed for blondes. The blonde shampoo will enhance your color without dyes and will radiate brightness!
Protecting your hair from the heat will drastically improve the overall health and appearance of your hair. Sizzling may be a good sign in some cases (like when you hear your food cooking) but when it comes to your hair, this is a very bad sign. Choose a heat protectant product to apply to your hair prior to using a flat iron or curling wand.
Switching up water temperatures during your hair styling is a quick way to achieve healthier-looking hair. Hot water is great for cleaning but when rinsing out your conditioner, change the temperature to "cool." Hot water leaves the hair vulnerable and so does heat from the dryer, so be sure to blast your hair with some cold air after drying to seal your cuticles.
Start your journey to healthier, shining hair by following these tips. For more tips like these or for more information on our services, visit our website!